"David Pozy and the Pozy team were awesome! They sold my house in less than six weeks on the market! Missy Pozy took care of everything that needed to be done to ready the house prior to putting it on the market. Amazing team!"

"The Pozy Team is fully equipped to handle all aspects of a sale. His associate, Missy Halladay, is the one we worked with as a buyer agent. While living in Boston Missy helped us locate, purchase and close on just the very house we had been dreaming of. We had reached out to agents in other Knoxville real estate offices over the course of 3 months, but Missy was the one who stepped up to the plate. She listened and followed through. Working with Missy and the rest of the Pozy Team who assisted was practically effortless. High praise for Missy Halladay, David Pozy, and the rest of his team."

"It is my pleasure to write this review of David Pozy, Pam Gaither and the entire Pozy team. David was extremely knowledgeable, understanding, efficient, prompt, thorough, patient, and humorous. My house sold faster than I could imagine ! Without hesitation I would highly recommend the use of the Pozy team for your next sale or purchase."

Completely Satisfied,
- J. Olson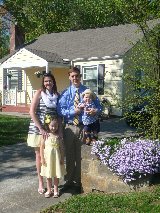 "The Aultom Family in their new home for Easter. Congratulations!"

"David and Missy auctioned my Mothers house and that freed her up to buy something smaller. They also auctioned all of the extra furniture that she had. Now we have used their services to sell our home in Knoxville and refer us to an agent in Cleveland where we just moved. They have not only became our auctioneers and realtors, but our friends."
- Beverly and Aurtur Ockwell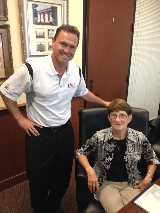 "Pozy Auctions did a fantastic job with our estate. I recommend them to anyone."
- Mrs. Wilson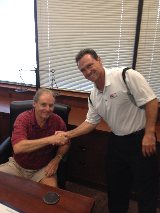 "The Pozy teams attention to detail helped us close our property quickly."

- Bob G.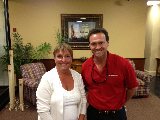 "The Pozy Team and Pozy Auctions auctioned my mothers property in a timely manner and sold it for top dollar. Thanks David and Missy!"
- Mary N.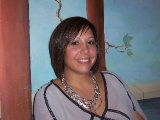 "We were first-time home buyers, and Missy made the process so easy. We bought a foreclosure and we love our new house! We got a great deal!"

- Shanna Hemmerlien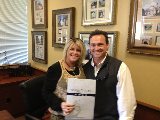 "Great job, David. Auctioning our property was the best solution."
- Carol J.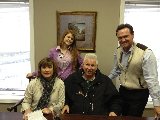 "We bought a property from Maryland. Emily Lee and David did a great job helping us seal the deal."

- Phil and Gail C.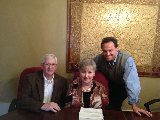 "David and his staff listed our home and sold it faster than we anticipated. Thank you, Pozy Team!"
"David listed our home and sold it with ease. I would use him again and will recommend him to anyone."
- Steve and Angie H.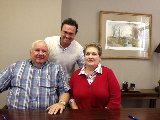 "The purchase we did with The Pozy Team for our rental property was seamless! Thanks, The Pozy Team!"
- Mike and Gail B.